Vision Therapy Programs
Vision Related Learning Problems:With over 80% of the information in school being gathered visually, there is a very high likelihood of visual involvement with anyone having learning problems. Our program is designed to correct these vision skill problems so they are no longer an obstacle to one's learning ability. Click here for more information on vision and learning.
Vision Related Attention Problems: Many patients with attention problems have very sensitive visual systems which are easily disrupted. This makes it much more difficult to sustain focus and concentration. Our program provides natural alternatives, environmental recommendations and builds the visual skills to aid in maintaining attention and improving concentration. Click here for more information on vision related attention problems such as ADD and ADHD.
Nearsightedness Prevention & Reduction: There has been a rapid increase in nearsightedness (myopia) over the past three decades. Much of this increase is being attributed to the extensive near work we are doing. This type of myopia can be prevented and often reduced or eliminated through programs of contact lens intervention (Orthokeratology) and vision training. Click here for more information on myopia.
Strabismus & Amblyopia Training Programs: Eye turns and lazy eyes are quite common, but many can be eliminated through proper treatment. Through the use of special lenses and visual training activities, we often can correct these problems without the need for surgical intervention. Click for more information on strabismus and amblyopia.
Sports Vision Enhancement: The visual system initiates and guides our motor system. As such, problems in the visual system lead to mistakes in judgment and timing. Our program of specialized testing and training is designed to enhance an athlete's spatial perception, eye-hand coordination and balance skills, to keep these visual misjudgments to a minimum. Thus, giving the athlete, at any age or level of competition, the chance to make the most of his/her physical capabilities. LOVPC is excited to offer our sports vision program through our sister company SensorySpeed. visit their website to learn more information.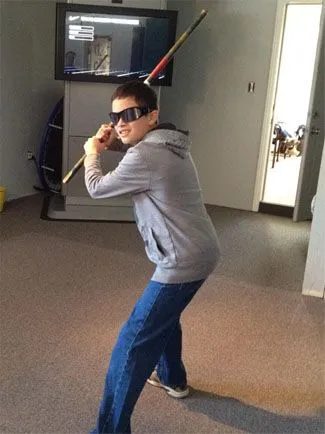 Click here to visit our sister company SensorySpeed's website for more information and scheduling your sports vision exam.